It's A Valid Question!
This is probably the most honest and straightforward evaluation of whether you should List With An Agent Or Sell To A House Cash Buyer. We are going to answer our top asked question: Should I List My House With An Agent Or Sell It To A Cash Buyer?
You must probably be wondering why you would sell to random people, and why we would be interested in your house! You probably think that the obvious choice selling your house, is through an agent. But not so fast!
To List or Not To List? Consider If…
You don't mind making the house available to have random strangers walk through your house nit-picking on everything they do not like.
You are okay waiting 2 to 5+ months while your house is listed on the market
You are fine paying 2 to 5+ months worth of holding costs (maintenance, utilities, insurances, taxes, etc.)
Your house is in picture-perfect shape!
Your house is close to perfect and you're fine managing renovations and sprucing it up
You're in no rush to sell
Just like that! A straightforward answer to your question!
On the Other Hand….
While Many Know When To List Their House, Most Do Not Know When
NOT

to List It.

When you list with an agent you have to consider the cost of repairs, time managing repairs, effort working with a realtor and the commissions that will get taken out of your offer. If you're happy the final number that is left, then listing with an agent is not a bad route. That's a long-winded way of saying that if your house is brand new, close to perfect condition and in a great location, then you should list with a realtor.
But What If My House Is Not Brand New?
Maybe, but you should consider the following.
When a house needs extensive repairs, it is not as easy to "list the house at a little lower value to account for the needed repairs." Unfortunately, it just doesn't work that way. You wouldn't buy a used car based on the new price of the car, after repairs are deducted. In the same sense, buying a house is no different. You actually don't know the true condition of the asset.
When "I", the buyer, have a lot of work to do, there will be a "monetary penalty" to the listing price, regardless of the actual repairs needed.
For context, let's examine two situations:
Between the two houses, which one would you buy, being an everyday average home buyer?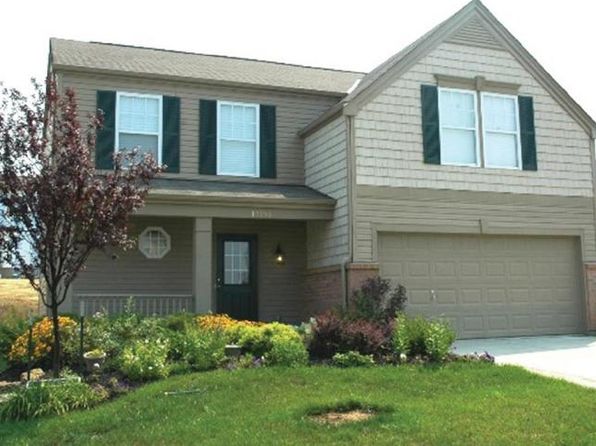 This is a move-in ready, turn key house worth $200k. Nothing needs to be done. Everything is set up & ready.
If this house was in perfect shape, it would be worth $200k, but since there is $40k in repairs, it is listed at $160k.
Ask yourself, "Which house are you more likely to purchase?" It's simple, most people would pick the $200k turn key house. Who wants to buy a problem that now requires more money, attention and physical labor? In addition, there is a tremendous risk and burden that comes with conducting repairs. You'll not only have to manage contractors, repairs, a renovation schedule and labor costs; but there is potential for greater problems being uncovered during the renovation. You'll have to manage it all.
Now you ask, "How much of a price cut would you demand to compensate for having to deal with renovations, time, work, hassle, and holding cost?"
Now you realize, the stress, hassle and potential risks of renovations comes with a monetary penalty in terms of the value of your property. When you take all this into consideration and the opportunity cost to spend time working on this house rather than another investment, you realize repairs are not just estimated by labor and material costs. There are many factors: risk, holding cost, uncertainty, and ultimately time to complete everything – this all comes at a monetary value.
Just When You Think You've Accounted For Everything..
Consider, what shape the house is really in, beyond the facade of the exterior appearance. Who knows what's beneath the dry wall and wood frame? No inspection can capture all deficiencies. That factor alone will cost you, the homeowner, money when the buyer makes an offer. Buyers will insists on an even lower offer for unexpected repairs needed!
When you think about this, it's not unreasonable. Think as a buyer would. Would you spend your hard earned money buying something for thousands of dollars (in most cases a large portion of your wealth) and the property still needs work? Would you even want to do renovations after dealing with the huge hassle of lining up financing, paperwork, and credit/background checks? Next, will the bank or lender even approve a buyer for a house that in need of repairs? Will the bank allow for a loan that includes repairs? The issues quickly pile up and make the possibility of a transaction going through gets smaller and smaller. It's going to be a lot just to complete the transaction, and the house is not even fully complete.
Buyers will not take this in stride. They will demand a steep price reduction. They will require more than a "little" off from the list price. Most will demand a lot off of the list price to account for the hassle and risks associated with a house that needs repairs.
With this in mind, if your house requires lots of work or repairs, and you list it with an agent, the price will be significantly lowered by the buyers. Many homeowners do not realize this or consider that and this is a large reason why houses sit on the market for months and months. The homeowners are confused "why" their house didn't sell for a decent price.
What Does This "Time" Amount To?
The old adage, "Time is money" is true. This time that your house sits on the market amounts to – HOLDING COSTS!
This time that your house sits on the market is time that you are still paying: homeowners insurance, utility bills, heating/cooler, lawn care, maintenance and (my least favorite) taxes! As you wait and hope your house sells, if you get a buyer, keep in the mind, the agents will take their cuts first and you'll have to pay closing costs.
Returning to the question: "What Is The Best Way To Sell My House Fast?", the truth is, it all depends on your situation.
Homeowners need to understand when it is best to list the property or when it is not best. If you have enough equity in the house to account for the holding costs, selling fees, agent commissions, and closing costs, then by all means get an agent. If you're looking for a fast sale then there are other options.
In actuality, most homeowners do not live in a brand new house. If you have an older house for sale in Kentucky, that is in need of some repair or updating, listing with an agent, will reduce your cash at the end of transaction in the following ways.
The house not being in top condition has a price reduction. – No one will pay full market value for a house in need of repair.
The mere fact that work still needs to be done is causing stress and has a monetary penalty.
The actual cost of the repairs will result in a monetary penalty.
Agent fees and commission is (obviously) a monetary penalty.
The risk associated with not knowing, what else is in bad shape will demand a lower price, and thus is a monetary penalty.
Now, you can see that selling to a cash buyer, is a great option, depending on your situation. If you are saying, "I need to sell my house fast" keep this in mind: Cash buyers are not agents and usually there are no closing costs or agent fees to pay. Also  purchases are as is, which means there is no need for repairs. Also as cash buyers are dealing with private money, there are no bank approvals and we can close quickly. Think about it before you list with an agent!
If you are want to know more, visit our resources page. If you want to find out how much a cash buyer like us, would offer in cash for your house in Kentucky before you make a commitment to list it please get in touch with us. Call Us! (502) 200 - 1800
We appreciate your time and consideration.
~ Hailey & Luke